I'll mostly let my photos do the speaking for me.

Anyway, we met at Zurich mainstation in the afternoon and I was really relieved when I spotted the freakish looking group

It was a really unusual feeling to see other Lolis in public, I kinda got used to being the only "freak" who's stared at (but I also think that the neighbourhood got used to my special "look"). ~ 
It was not difficult to start chit-chatting with the other girls. (I think a girl who wears an eccentric fashion must be quite oben-hearted (specially cause she should be able to understand how it feels to be excluded).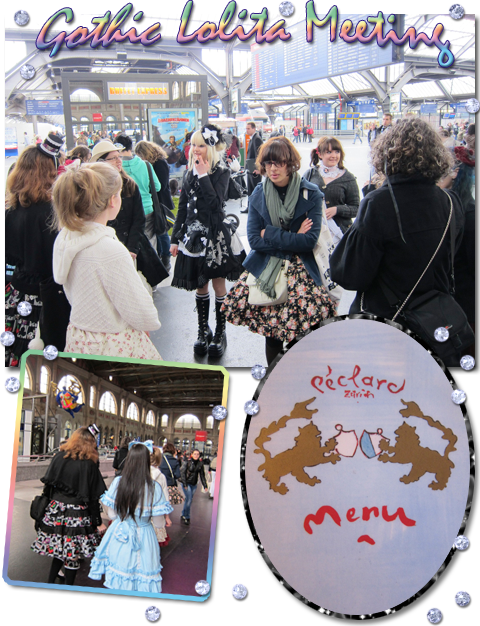 We then went to an established café called "Schober". That's a really beautiful café with a long history and fancy decorated rooms. Our team leader Pinky had reserved a table for us. I had a lot of fun talking to the Lolis in my corner, they all have their own stories (gothic scene, cosplay, photography etc) and own "expertises" and I had fun listening and learning from them. well, I was a bit shy...too Someone even compared our coffee party with "speed dating". It was lots of fun!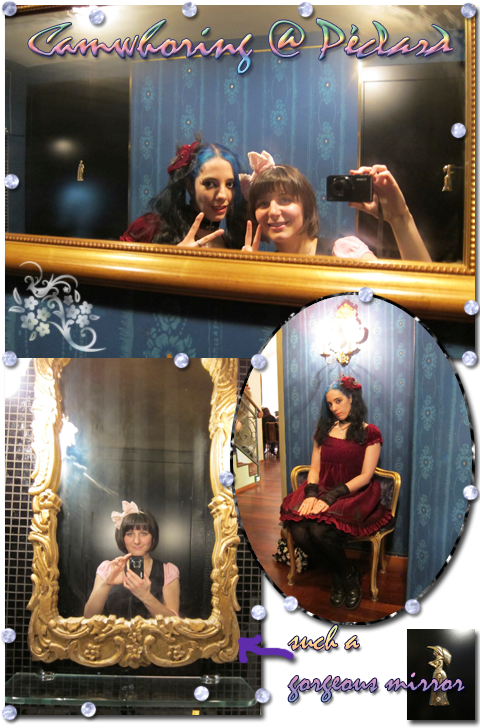 After some cups of tea / coffee / whatever we decided to go for the second round! Here some pictures of the beautiful entrance of the coffee shop.... *so pretty*


.
.
.

more photos in part two (tomorrow)!