Welcome to the second round! I almost forgot to post some last pictures of the sugar-sweet entrance of the café.

So here are some more pictures of the decorations,
really beautiful, aren't they? ...but also expensive as hell...
I dropped the idea of getting myself a sugary souvenir of the café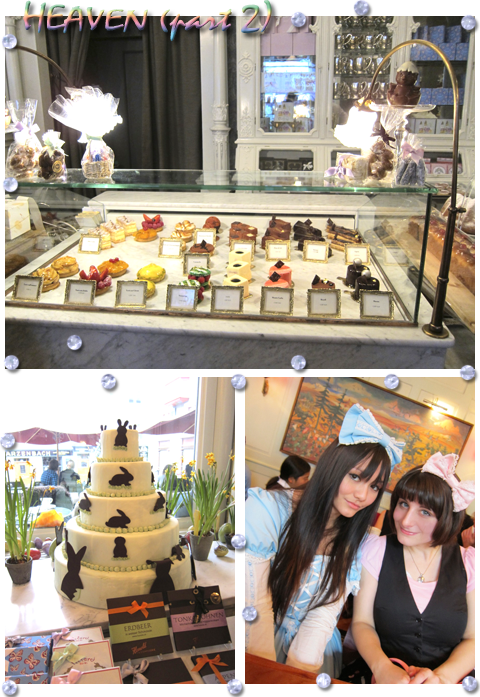 After that we left the café and walked through downtown towards the "Grossmünster", where we were planning to do some photo shootings. Unfortunately it started to rain - but at least I got to see all the cute parasols/umbrellas of the fellow Lolis
We looked for a nice (and dry) spot and started taking pictures.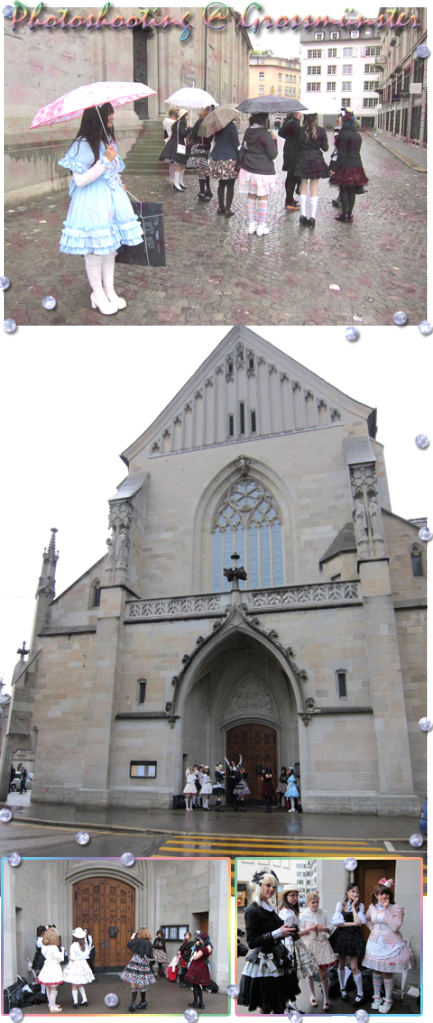 That's how the group looked like from afar. While we were concentrated on taking photos various different people walked by and stopped to stare at us. We felt like a theatre group

awww~ I just noticed that some of the photos are blurred--- so sorry! T_T'' I took some of the small-formatted photos from our groupleader Pinky and it seems like compressing them didn't do them any well...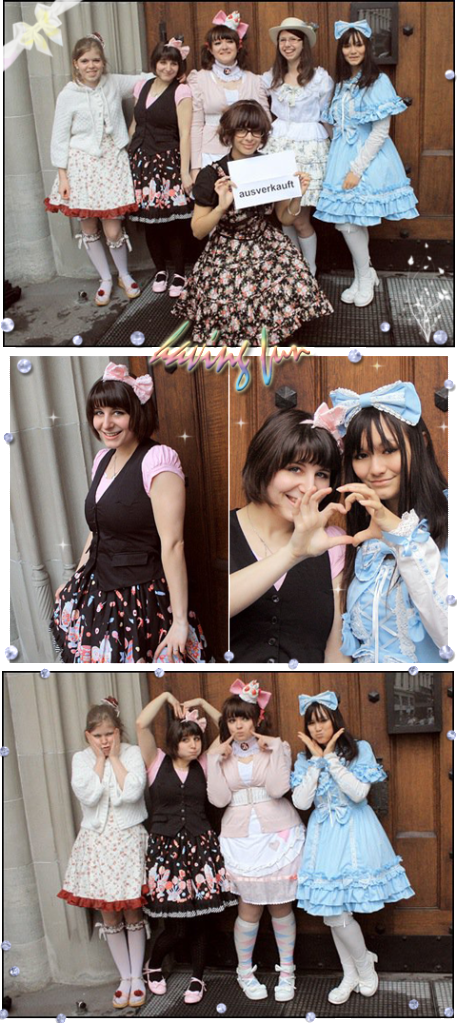 ...and finally a photo of the whole group!