Actually this friday would have been quite boring if we hadn't gone out. We slept till late and played some Super Mario Bros Wii.
Then my fiancé (I love when he gets in that mood) suddenly proposed going to town, eating at Subways and doing some windowshopping


So there we went! :D I tried a new color combination, green x pink


Whenever we go out I ask my fiancé to take pictures of me, so there we go: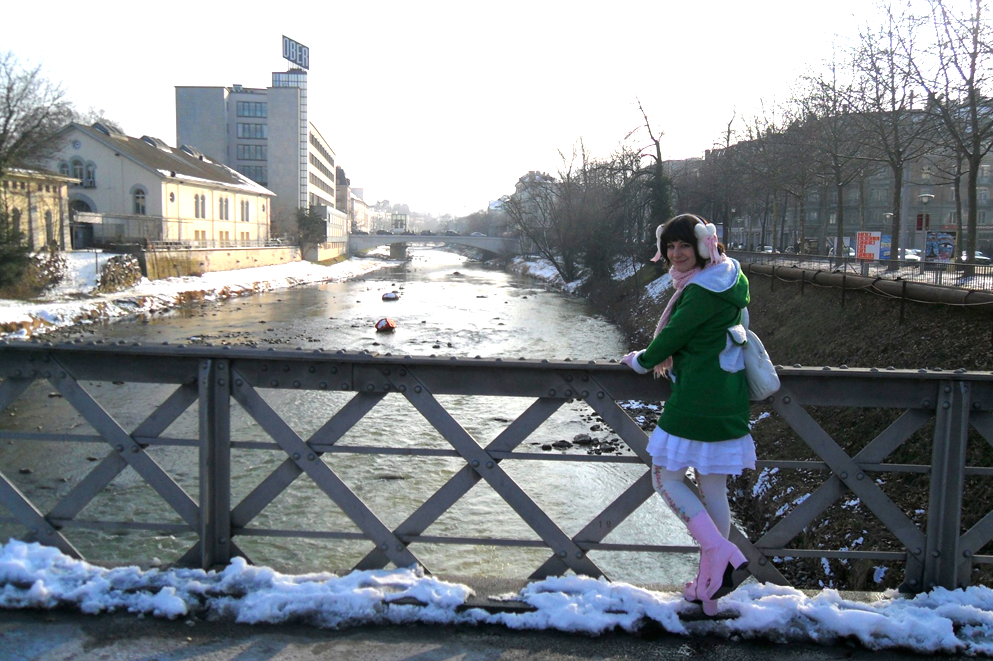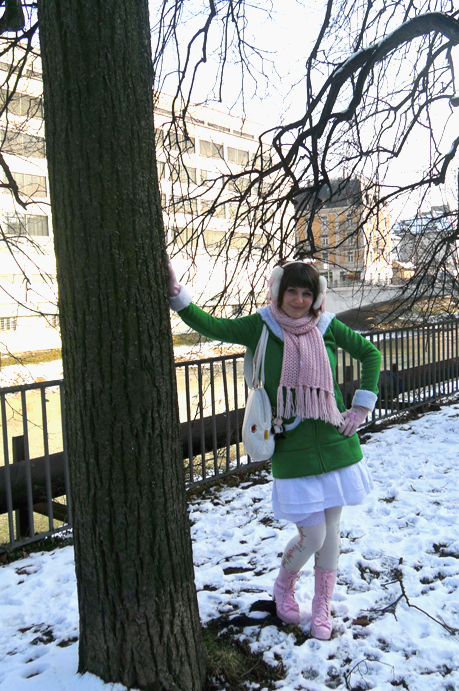 .
.
.


Now you might be asking - "where's the pink bunny?" well... he suddenly appeared in the afternoon, after a visit to Claire's ~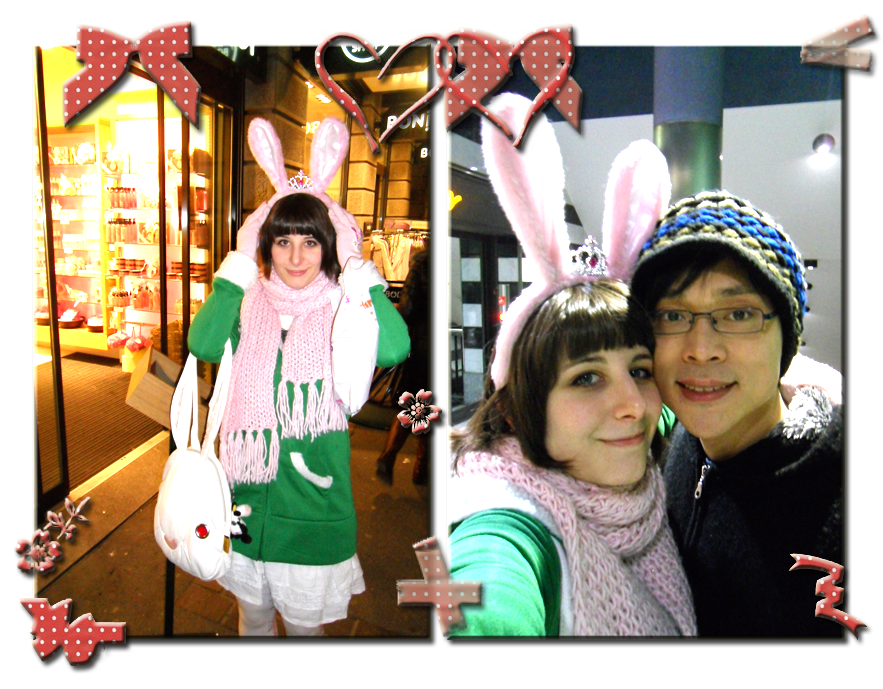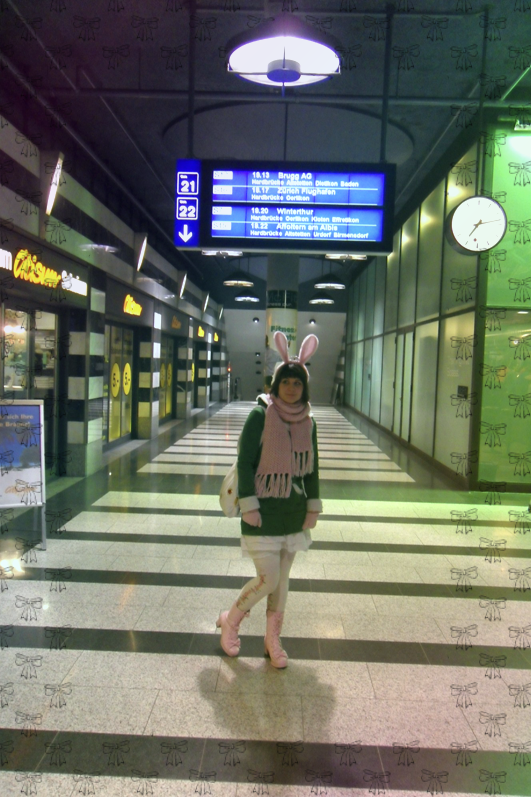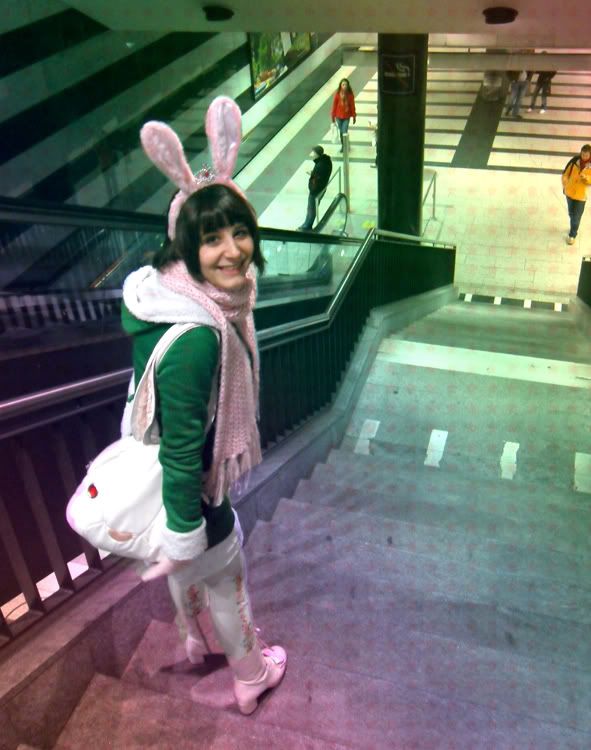 .
.
.

While hanging and taking pictures around Zurich Mainstation we found some advertisement poster for the movie "Alice in Wonderland", so we incorporated it in our photoshooting session ~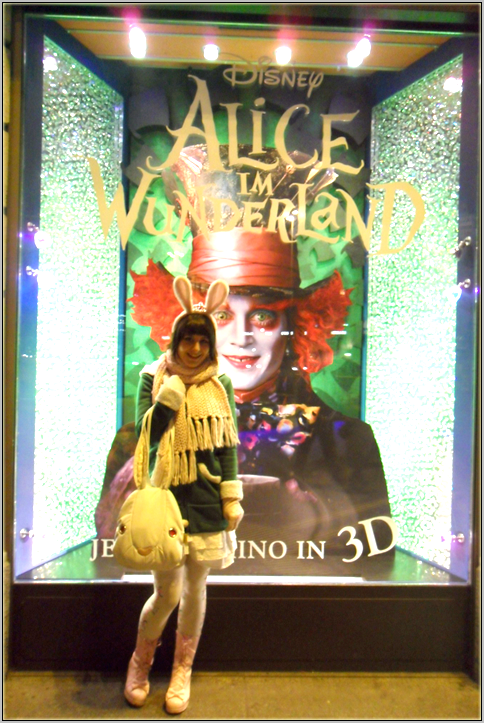 .
.
.

Before going home my boyfriend even invited me to Starbucks and bought me my fav. combi: Caramel Macchiato & Blueberry Muffin

*yummy*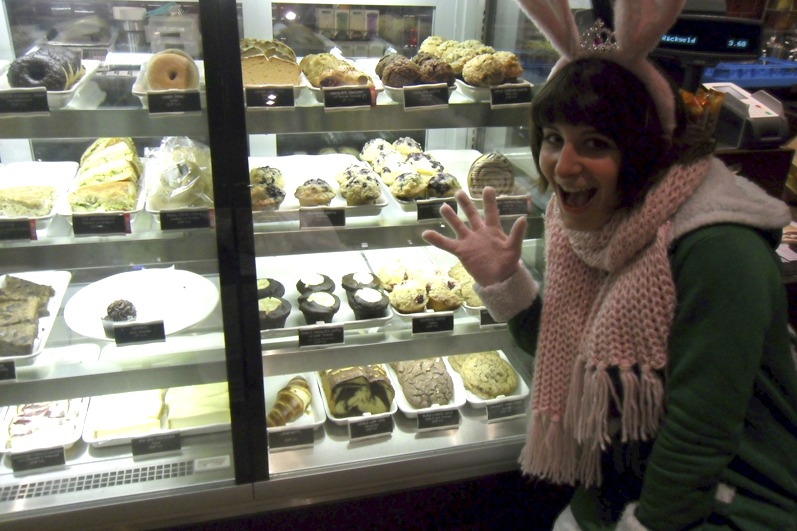 .
.
.



HAPPINESS